Looking to challenge your body and inspire your soul? Icespike found Active at Altitude Running camps do just that! Each camp includes a well rounded approach to entertain all running desires.
Check out these great features:
Active at Altitude is delighted to announce the 6th year of our series of running and conditioning camps created specifically for adult women. These camps are an amazing opportunity to train and be active in one of the top training areas in the world, as well as learn from inspiring and experienced women athletes and coaches. These camps are for you if you are an experienced runner and need to rekindle your enthusiasm for running, or want to take your running to the next level, or if you are looking to train for your first 10K, half marathon or marathon – these camps will give you the tools and inspiration you are looking for, and more! These camps do sell out, so we recommend booking early to avoid disappointment
Places available for September and the newly announced August camps!
Who are these camps for?
There are 2 camp levels:
Level I – this camp is for you if you can already run a 10K distance at 10 min/mile pace or faster (at your home elevation)
Level II – this camp is a more advanced level, running longer and at higher elevations – this camp is for you if you can already half marathon distance at 10 min/mile pace or faster (at your home elevation).
If you are unsure which camp Level is appropriate for you, please feel free to contact us, or call 303-304-9159. Full details on the camp levels can be found below…
Each camp contains a blend of activities specifically designed to raise your conditioning level, particularly focused on running. Camps are residential at Keno's Llama Ranch, close to Mary's Lake, at 8,000 feet in beautiful Estes Park, Colorado. Mary's Lake was a summer camp location back in the 1800′s for Arapaho – the area was also visited by Apache and Ute tribes. Each day of the camp is creatively designed to challenge and inspire, primarily running on roads & trails in and around Estes Park. Elite level athletes have been benefiting from the effects of altitude training for years – now you can too! Come and find out why athletes that come and train with us return home with renewed enthusiasm, motivation, and knowledge, and set PR's! See information on the benefits of training at altitude here. Each camp is limited to 10 runners maximum to ensure personal attention and the best possible experience.
Each camp includes activities and sessions from the following:
trail runs of varying length and intensity
speed work or hill work
interval or tempo sessions
guided climbing
hiking
pool or aqua running
flexibility
Essentrics, floor or yoga session
running form and injury prevention
workshops on visualization / self belief / nutrition / motivation / race preparation/ goal setting / and more…
camp journals – workshops will include creating action plans to incorporate learning and commitments to take away
video review of running technique
Each camp includes accommodation (2 women per room sharing in a double room – 3 in bunk room – single room options available), all meals, water and juices, all sessions, group transport, journals, towels, bedding and a women's cut tech tee shirt. Food will be primarily vegetarian..special diets can be catered for. Camps start at 4.00 pm the first day, and finish at 12.00 pm on the last day. Here is a typical day's schedule:
Snack
Tempo session – RMNP
Breakfast
Workshop – Goal setting / action plans
Rest & relaxation
Lunch
Hike – Pole Hill trail
Workshop – Nutrition
Rest & relaxation
Dinner
Inspirational movie

This particular one is a WOMEN'S ONLY but follow the link (http://activeataltitude.com/) to find out about more options, dates, and take part in one of the most informative trail running conferences around- http://estestrailascent.com/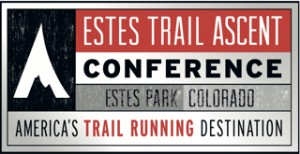 Level I camp – August 11 – 16 – new for 2014 our first 5 day camp!
This August camp is 5 days. The camps consist of a progressive series of runs, culminating in an epic endurance run, usually around 6-10 miles in length, that will possibly be the hardest run you will ever have done, while also the most rewarding! We have just launched this camp, and there are places available!
Rates
The rate for this 5 day camp are as follows:
Single room – Double bed / shared bath room – 3 places available $1280.00
Double room – Double or twin bed / shared bath room – 2 places available $1150.00
Bunk room – two bunks / shared bath room – 3 places available $970.00
Registration for August camp only
To register, please use the buttons below for this camp – initial payment is 50% of camp fee, and is due at time of booking. The balance is due by check on or before July 10 2014. The registration process is new for 2014, using a system similar to a race registration format. Please contact us if you have any questions on registering for these camps.