Here's a recent review of Icepsikes in the Trail running blog of leading magazine Runner's World. On test were the deluxe IceSpikes package of 32 spikes and tool for $24.99.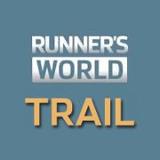 This is what the review of Icepspikes said:
Gaining Traction
Whether they slip over your regular shoes, screw into the sole of your shoe, or come attached to a winter running shoe, traction devices allow you to enjoy outdoor running all winter long by providing sure-footedness on slick surfaces. We tested a variety of options on snow, ice, rocks, pavement, and surfaces with mixed conditions, and here's what we have to say.
Deluxe Icespikes package.
Icespike recommends fitting each shoe with 12 spikes.

Pros: The composite material of IceSpikes is harder and more durable than sheet metal screws from the hardware store. The deep-groove design of the screw head is self-cleaning, so there's no build-up of snow and ice. They screw into any shoe easily, and unscrew just as easily, leaving your shoes unharmed.
Cons: At $25, these are more expensive than screws from the hardware store. And since they're fixed onto your shoe until you unscrew them, you have to take off your shoes to walk on most indoor surfaces.
Tester says: "I couldn't believe how easy it was to install these. It took me no time at all, and was actually kind of fun. Way easier than using a drill and sheet metal screws, and made me totally sure-footed on snow and ice."