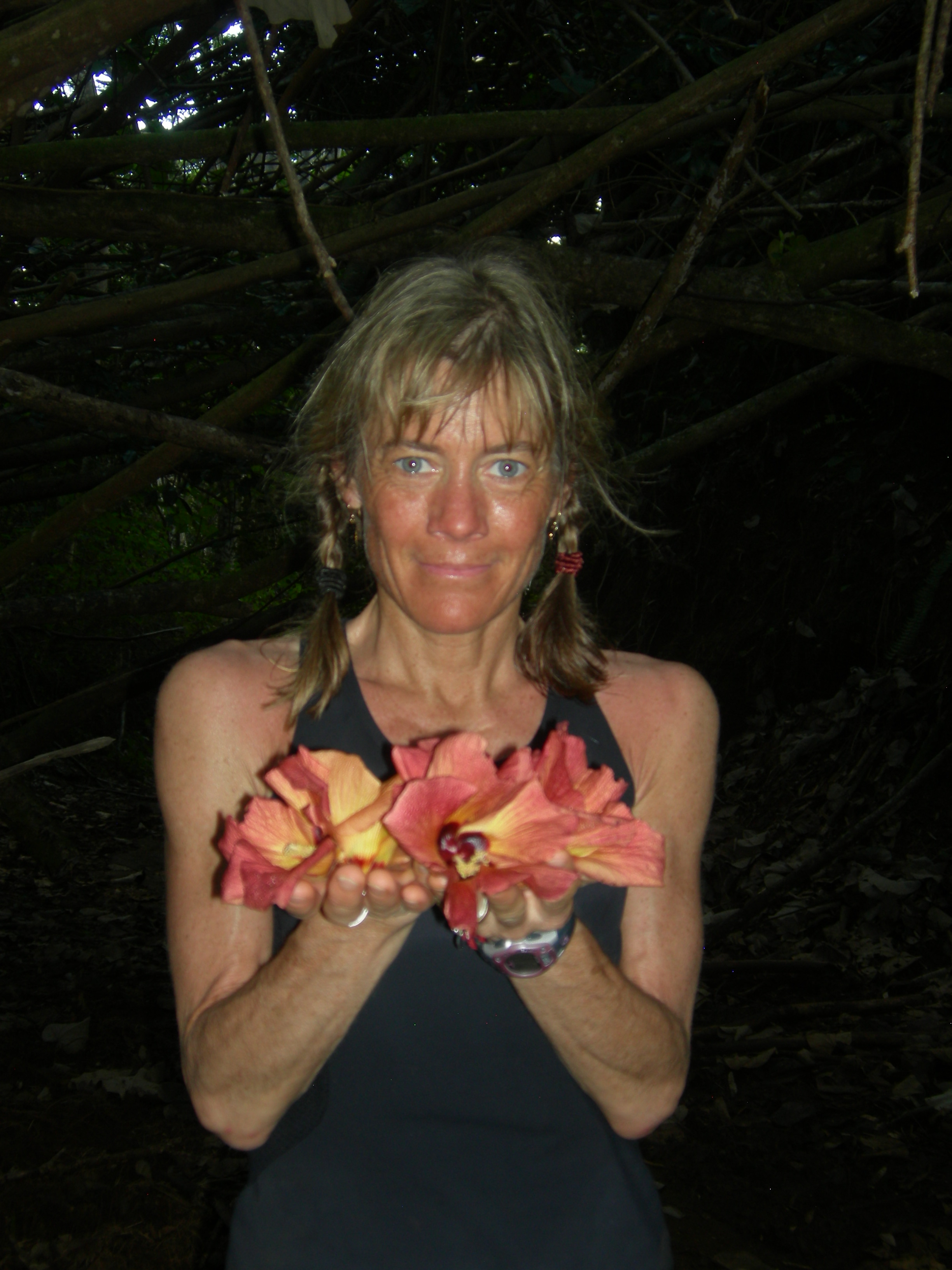 Trail Running provides us with an opportunity to visit places one would not necessarily see from any other vantage point than on foot. On a recent trip to the island of Kauai, my friend Anita and I found two hiking trails – one we saw on the side of the road when exploring a small roadway near Hanalei, and the second was a trail we found online, the Powerline Trail.
The night before heading to the Powerline Trail, we did some online research and found numerous photos, a short video, and some descriptive words about the area. With some great vertical gain and varied terrain, this hidden gem was certainly a "must do," especially after enjoying the Okolehao Trail (a nice 2+ mile out and back) featuring fantastic views of the Hanalei Bay and some great uphill running.
The Powerline Trail can be accessed from the north or south and we opted to start from the south side. We started our run on a short, paved section of roadway which turned quickly into a steep and rocky uphill 4WD road, gaining a bit of the more than 2000 feet of vertical gain we'd accumulate on our two hour out-and-back run (the high point on the trail is just over 2200 feet). The terrain was varied from single track trail — overgrown in spots with wild strawberries and littered with hibiscus flowers — to muddy bogs, slick lava rock, canopied trees overhead and amazing views all around. There were even parts of the trail where grasses were over six feet high and trees were canopied overhead. Due to the slippery terrain (I had on road shoes and Anita smartly wore her trail runners), I mentioned to Anita several times – as I was slipping on the rocks and/or muddy patches – that I wished I'd had my Icespikes.
About 20 minutes into our run we encountered two gun-toting, camo-clad hunters and their herd (about 8) of dogs in search of wild boar. "Don't worry, they stay in the valley below," said one of the hunters when we asked if we needed to be on the lookout for the boar. That eased our minds until, on the way back we saw numerous "fresh" boar hoof prints on the muddy trail sections. Brandishing a large stick, Anita became the lead runner and I took up the rear with my camera ready to get any kind of encounter on film.
Some people say the boar are "friendly," while others warn you to run as fast as you can in search of a tree and climb up to avoid getting "tusked." Fortunately we did not see any animals on the trail although we did hear a cacophony of bird chirping and ran through many spider webs.
The Powerline Trail was a real departure from our running the day before, a race on the roads. We both participated in the Captain Cook Caper – I opted for the 5k, Anita the 10k. The race was part of the 34th annual Waimea Town Celebration which brings some 10,000 visitors to town. Although we ran alongside the ocean, we were still on pavement and the trails are where we both feel most at home. The next time we head to Kauai, we'll be sure to check out other trails the island has to offer.
Continue reading on Examiner.com: Trail running on the Garden Isle – National Trail Running | Examiner.com